Love and Serve mankind through Education.
The Sardar Raja College of Engineering came in to existence in the year 2000 by the side of Tenkasi-Tirunelveli Highway on a Sprawling Campus of more than 25 acres under the leadership of a great Philanthropist and Educational visionary Dr. S.A. Raja.
The college started with three UG courses in Engineering disciplines namely Mechanical Engineering, Computer Science & Engineering, Electronics & Communication Engineering. Civil Engineering and Electrical & Electronics Engineering were started in the year 2002 and 2006 respectively.
MCA was started in the year 2009. In 2012, AICTE and Anna University have accorded the permission to run 2 more courses in VLSI design and Computer & Communication. As on today the college has more than 1500 students and 300 staff members in its roll.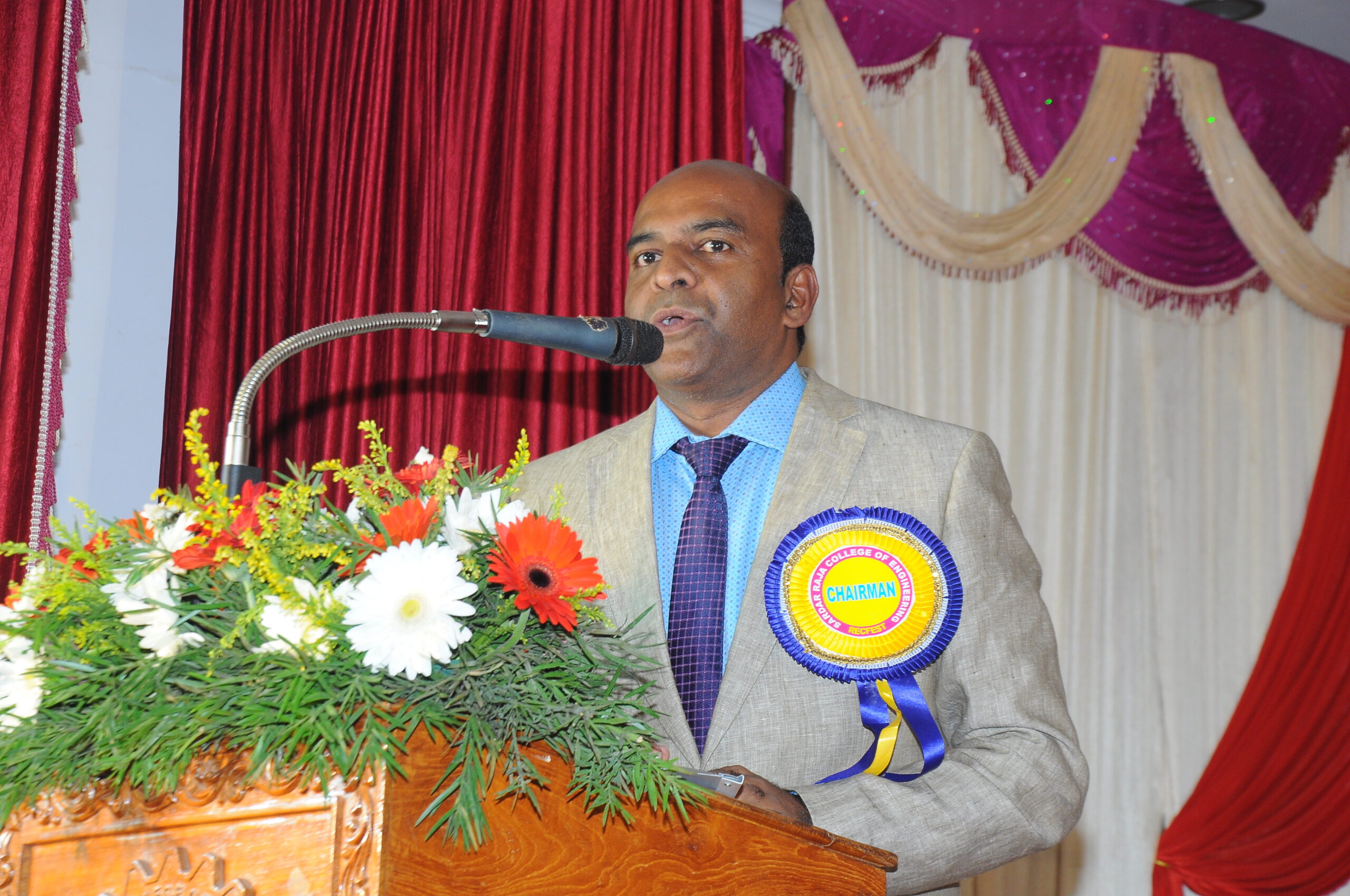 Er. A. Jesus Raja took in-charge in the year 2000 as chairman after completing his postgraduate degree in Business Management from Australia. The college has been progressing well under his dynamic leadership.
To make education possible to everyone, irrespective of caste, money and religion – by that to sow wisdom, love, and peace in all minds and make this world a heaven for our children in future.
WHY SHOULD YOU SELECT SRCE?

Good Environment and Modern Infrastructure:
Scenic landscaping and Serene Location
Classrooms for E-learning and E-library.
Well stacked modern Library.
Laboratories with state of the art infrastructure and high-end software 24/7 Internet facility with 150 Mbps speed.
Air-conditioned seminar Halls.
Crown jewel in SRCE's campus, MOTHER THERESA AUDITORIUM equipped with modern facilities like multimedia projector and sound systems with a seating capacity of 1000.
Amphitheatre for conducting festivals.
Prayer halls on campus, for all the major religions.- CHURCH OF UNITY.
Cricket, Football and basket ball Grounds.
Indoor Games and Fitness center.
Convenience on campus facilities – telephone booth, Xerox centre, bookstores, dining options, cafeterias, gym and more.
Pure, safe & cool Mineral water is produced and served through water coolers.
Hassle-free and safe transportation from various places.
SRCE hostel is a "home away from home". – Separate hostels for men and women on the campus.
Quality Education:

Qualified and experienced faculty.
All faculty members are Post graduates and many of them pursuing Ph.D.
Quality Improvement Programmes for staff development.
Masters programme in core areas.
Laboratories with state of the art infrastructure and high-end software 24/7 Internet facility with 150Mbps speed.
Well stacked modern Library.
Career development program for students.
Classrooms with E-learning and E-library.
Centre for Advanced Studies, Research Centers in emerging areas.
Placement, counseling and career guidance for final and pre final year students.
Technical symposium, conferences and workshops are conducted periodically.
Cash prizes awarded for both staff & students for academic excellence.